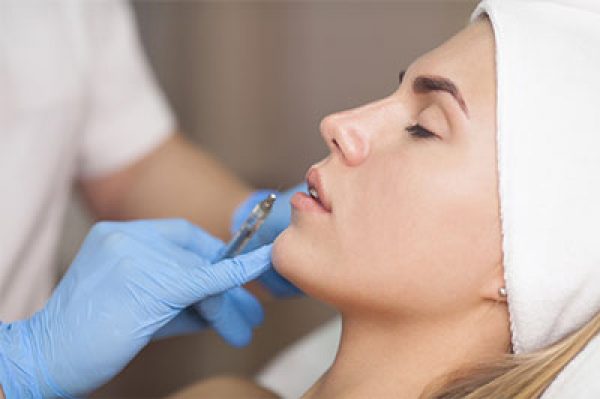 Dermal fillers are used to restore and re-shape the areas within the skin that become hollow and deflated. They are a naturally occurring substance within your body- a sugar molecule, ranging from firm to soft textures designed to last up to 24months. As we age, we lose volume and support due to loss of bone density, fat pads, ligament support, collagen production. This can leave the skin feeling deflated and wrinkled. Dermal fillers can lift, contour, soften lines and allowing for a more supported structure maintaining natural results.
Platelet Rich Plasma (PRP)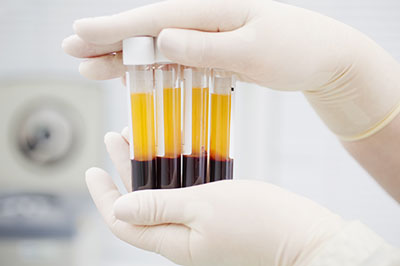 Using your own bodies nutrient cells in its richest form, blood is taken and spun in a centrifuge machine separating the platelets and the plasma from the red and white blood cells. The platelets are re-injected back into the skin for many benefits. 
Platelets contain hundreds of proteins called growth factors that are used to accelerate cell renewal and inflammation in the body helping with hair growth, improving skin texture and pigment as well as provide great nutrients for the skin. Most treatments are required 4-6 weeks apart and maintenance treatments every 4-6 months.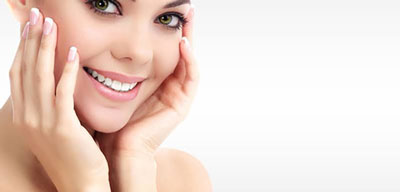 Anti-wrinkle injections weaken the muscles that cause teeth grinding and facial tension. This disorder also known as Bruxism/TMJ, can lead to chronic headaches/migraines as well as teeth damage and affect daily life. With the help of these injections, targeting numerous muscles on the face, temporalis and masseters, can improve symptoms lasting up to 4 months.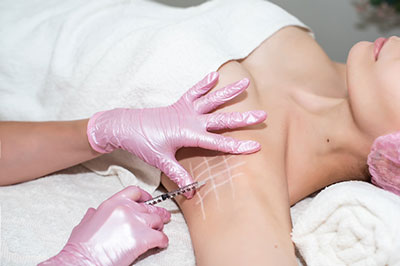 Hyperhidrosis (Excess sweating) is a disorder caused by over production of sweat. This can cause discomfort and affect day to day living and activities. This treatment targets the sweat glands by using anti-wrinkle injections into the dermis stopping the production of sweat lasting up to 4 months.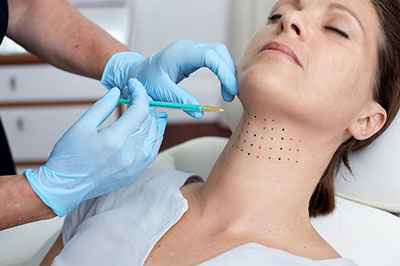 Stubborn fat can be permanently reduced by injection treating small areas on the body such as the submental (under chin) area, bra fat rolls, and jowl fat using a solution that naturally occurs in the body which aids in the breakdown of fat. Once targeted areas are treated, the destruction of the fat cells can no longer accumulate and store fat. Multiple treatments are required for for optimum results. Results are seen at 6-8 weeks.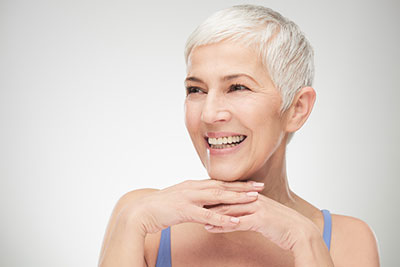 Anti-wrinkle injections are a purified protein medication, used to weaken muscle activity preventing the movement of muscles that form wrinkles in the skin. With this treatment, the skin is left rested and relaxed, and lines on the face are softened as well as preventing lines from worsening. Results lasting up to 4 months.
This non-invasive treatment can relieve chronic allergy symptoms for hay fever sufferers lasting up to 3 months.




With all injectable treatments, bruising, swelling, mild redness to the site is common and usually resolves by 2 weeks. Ice packs can be applied to the area to relieve swelling and possible bruising. Avoid vitamin E, Aspirin, Iron, Fish Oil, Anti-inflammatory drugs, alcohol consumption 24 hours prior and post injections to prevent bruising.
DERMAL FILLERS:
Side effects are generally rare, and most are very mild and short lived. A small number of people (1 per 1000 cases) experience prolonged redness and swelling, requiring two or three days of oral cortisone treatment. Cold sores may be aggravated in the treatment area, and dermal fillers should not be used by pregnant/breastfeeding women or suffering from Keloid scars. We recommend 3 weeks between getting dermal filler and having your COVID vaccination.
ANTI-WRINKLE INJECTIONS:
Swelling, bruising, redness to site and headaches are mild side effects from anti-wrinkle treatments which resolve within days to a week. Rare side effects such as, dry eyes, hearing loss, eye lid or eyebrow ptosis (droop) can occur, usually resolving after 3-4 weeks.
DERMAL FILLERS:
Injectable treatments should be planned around social events 1 month before as the product can take 2-3 weeks to settle into the area and heal.  Some patient's downtime is longer than others with medical conditions and medications delaying healing.
ANTI-WRINKLE INJECTIONS:
Recommend patients to ensure treatments are done 1 month prior to any social events. Anti-wrinkle injections take 2 weeks to take effect and sometimes additional treatments are required. The downtime is minimal with dermal fillers and usually can continue with daily activities excluding physical exercise for 24hours post treatment to prevent adverse events.
There can be some minor discomfort when performing injectable treatments, however adequate anaesthetic is used accordingly for each procedure. Most patients tolerate injectables well and can continue with daily activities with no issues.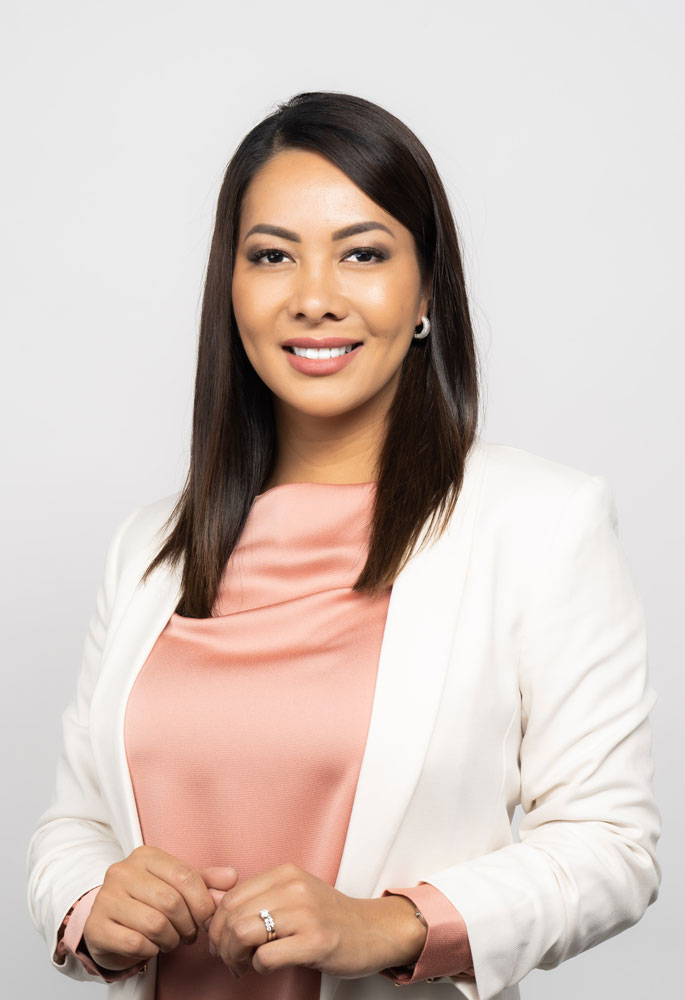 Hi, I am Michelle – A REGISTERED COSMETIC NURSE
Every individual possesses unique features I look at enhancing not changing. I believe every person should feel empowered in their own skin no matter what age, no matter what features, and leave my comfortable space feeling enlivened and refreshed.
Mixing my advanced nursing skills and artistic eye, my goal is not only to educate, but inspire you to embrace this aging journey we are on together!
I have over 12 years of nursing experience working in numerous hospitals and aged care facilities both in rural and metro South Australia. I have worked within ICU, Emergency, Haematology, Gynaecology, Orthopaedics, Renal and Plastics and Reconstructive Surgery at the Royal Adelaide Hospital.
Working in these diverse disciplines has allowed me to adopt a patient care style tailored to the individual.
Since becoming a cosmetic injector, I have advanced my knowledge and skills through attending regular conferences and courses around Australia with renowned International Doctors and Practitioners. I attend regular online training and workshops to ensure I am updated with new techniques, research in order to maintain high levels of patient safety.
I am motivated and dedicated to giving you a personalized experience tailored to your needs. I believe trust, integrity and reputation are fundamental in cosmetic injectables and these are the foundations of Tailored Cosmetics by Michelle.
Look your best. Feel your best. At any age.


Voted South Australia's Best Cosmetic Injector in 2022
Voted South Australia's 2nd Best Cosmetic Injector in 2020